Just a general warning, there is no Snow or snow sports in this thread.
Just lots of pics of old things.
Angkor Archaeological Park contains the remains of several capitals of the Khmer Empire of the 9th to the 15th centuries, including the largest pre-industrial city in the world. It covers about 400 square kilometers if you count the jungle in between them.
Angkor itself has no accommodations and few facilities; the nearby town of Siem Reap, just 6 km. south, is the tourist hub for the area. Siem Reap is the home of the Happy Hour that runs from 9 am in the morning until forever, including the ubiquitous 50 cent draft beer.
The first pics are from the Bayon,b uilt in the latter part of the 12th century by King Jayavarman VII, Bayon is one of the most widely recognised temples in Siem Reap because of the giant stone faces that adorn the towers of Bayon. There are 54 towers of four faces each, totaling 216 faces.Not all of them intact.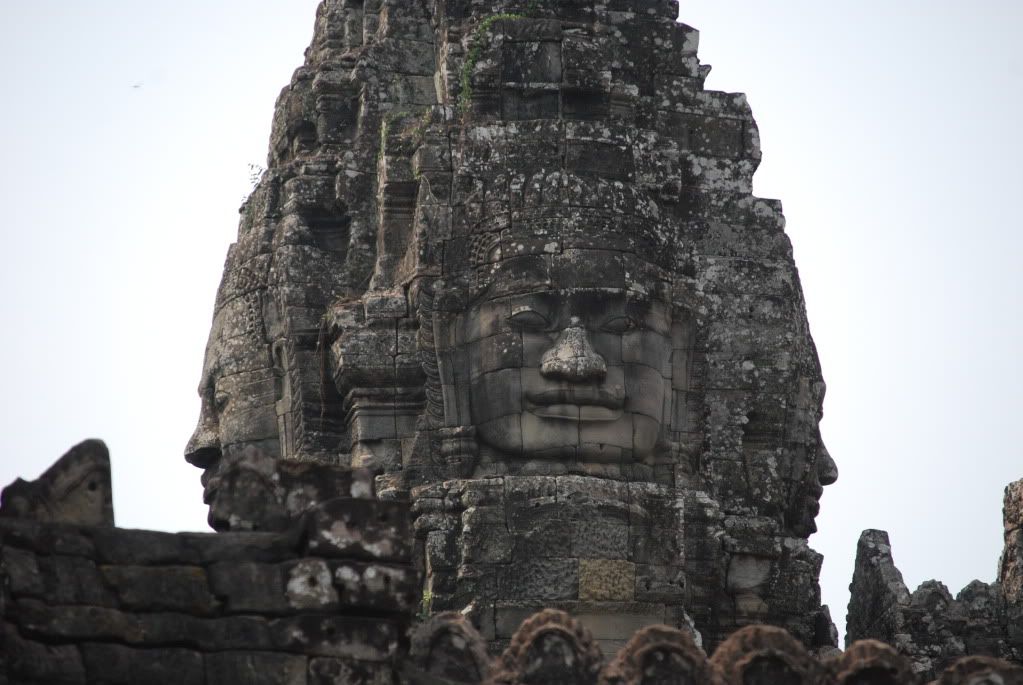 Last edited by a moderator: