Mar 14, 2011
44,476
31,069
1,563
Sorry, bloddy late. Unfortunately I'm been climbing a mountain at work for the last 8 weeks or so. Long weekend this weekend (well for the rest of the UK, I'm going into work Monday)so I'll try to get up to speed quickly.
First up, a link to last years thread. I won't explain it all again, go there for the principles.
https://www.ski.com.au/xf/posts/401969&page=1#Post401969
So straight into it. First some images all in one place for reference, then the analysis (tomorrow). Look for analogue years. Note the years that don't match and look at how the seasons panned out and look for similairties to this year.
The cornerstone of the forecast - the AAO. It's strongly positive but forcast to dig negative by mid May. More on this later.
SOI is moving in opposite direction to last year
Nino 3.4 is slightly more positive than last year and looking neutral for the bulk of the season
Indian Ocean Dipole is negative but forecast to turn positive by majority of the ensembles
Precipitation is currently just on the weeter side of average for the season but I expect that to change
Air temps expected to be below average for the duration
Sea surface temp anomalies over the last 2 months - less chance of cutoff lows early this season
MJO, trending towards phase 1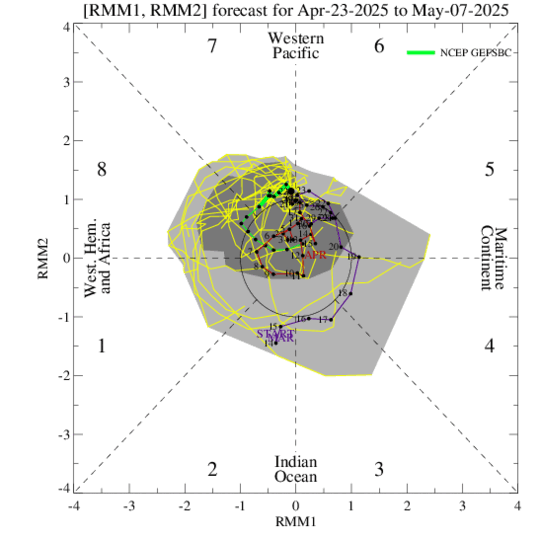 OLR time plot - the blue at the bottom near 120E is what gave us recent snowfall, following is a dry spell but looks weakish. Any questions on this one?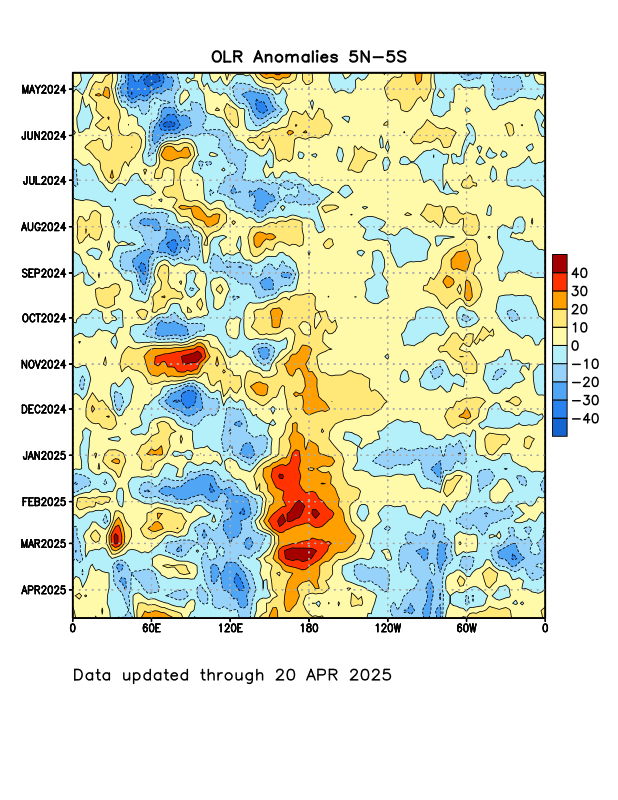 That'll do for now, have a think about it. It's different to last year but is it good or bad?
Back tomorrow.
Last edited by a moderator: