Mar 3, 2014
5,312
6,742
563
I'm interested in mountains in Aomori prefecture too now. Aomori is very far from Tokyo and far from Hokkaido (I mean, Sapporo, Shin-Chitose Airport, Niseko, etc), so mountains in Aomori are not popular or not well known much, but it seems it has good mountains for tree skiing / backcountry skiing. According to
AMeDAS
( =
Automated Meteorological Data Acquisition System
), Sukayu is the most snowiest place in Japan. Sukayu is an onsen village on the base of Hakkoda mountains. Ah, this is AMeDAS.
https://en.wikipedia.org/wiki/Automated_Meteorological_Data_Acquisition_System
The base station of Hakkoda Ropeway is about 600m, and the top station is about 1,200m, but the highest mountain in Hakkoda is about 1,600m, so if you hike up to the peak, you can enjoy 1,000m vertical drop
. But, you need a good professional backcountry guide, I mean, Hakkoda mountains can kill you, read this
https://en.wikipedia.org/wiki/Hakkōda_Mountains_incident
Hakkoda is very near Hokkaido, so even when Honshu ski resorts(Nagano, Niigata, etc) lack snow like this winter, Aomori mountains have abundant snowfall, which is nice. Tree skiing on snowy mountains is what I love the most
This is the snow depth of Sukayu. 4m to 5m is usual in Sukayu (it says 429cm).
https://en.wikipedia.org/wiki/Sukayu_Onsen
There is another mountain in Aomori that I'm more interested than Hakkoda mountains. It's Mt.Iwaki. The elevation is about 1650m, and the base is about 400m, so the vertical drop is about 1,200 meters. There is a road called "Skyline" up to 1,200m and there are lifts too, but both the road and lifts are closed during winter because it's too snowy up there (It's only for late spring & early summer skiing).
This is Mt.Iwaki.
https://www.google.co.jp/maps/@40.6543492,140.2989017,15.08z/data=!5m1!1e4
You can see a road in this pic. The road is closed during winter, but you can use the road when you hike up to the peak and you can ski down on the road too.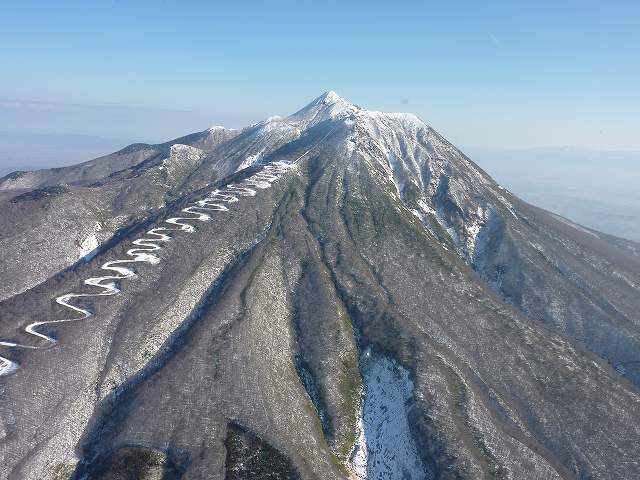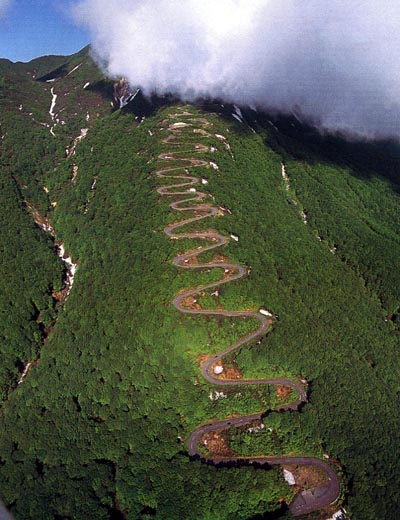 Last edited: